How to deep clean your home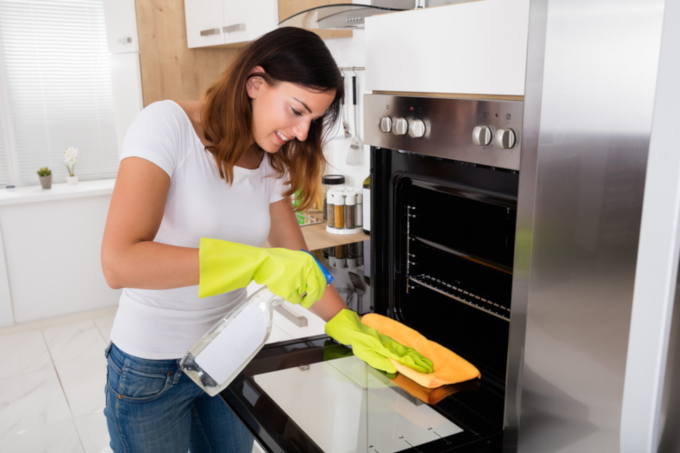 After spending so many months at home, it's fair to say that many properties around the country could do with a spring clean to freshen them up. But carrying out a deep clean can feel like an overwhelming task and you may wonder where to begin. With our tips, you'll have a cleaner, tidier home in next to no time.
Make a checklist
One of the easiest ways to approach a deep cleaning checklist is to tackle each room in turn, otherwise you might get overwhelmed or miss off tasks by mistake. It can be helpful to make a list of the areas in each room that you need to clean so you know what needs extra attention, such as cleaning the curtains or wiping down the tops of shelving and cabinets.
Keep cleaning products to a minimum
It can feel like you need to purchase a different cleaning product for every area of your home, but this isn't the case. You probably need fewer products than you realise to keep your home fresh, clean and hygienic. In fact, sometimes, harsh chemical cleaners can actually do more harm than good, such as for upholstery or rugs. Where possible, choose a good quality all-purpose cleaner and microfibre cloths which won't do as much damage to surfaces.
Tackle seasonal chores
Many of the cleaning chores around the home need to be done on a seasonal basis. So, it's a good idea to incorporate them into your cleaning routine so that they're done in preparation for the warmer months. Tasks like raking up leaves from the garden, cleaning patio furniture, washing the outside of windows and storing thicker bedding and blankets are good to tick off as the weather warms up.
Take note of neglected areas of the home
There are some areas of the home that rarely get included in the weekly housework, but when you're doing a deep clean, it's a good opportunity to freshen them up. Make sure you clean ceiling fans, shutters and curtains, pay attention to cleaning the kitchen bin, rinsing through your dishwasher and washing machine, and descaling the kettle.
Switch out vacuum bags
You may think that cleaning your vacuum is adding an unnecessary step to your routine but switching out the internal bag once it's full and cleaning out any filters inside can help your vacuum operate more effectively and pick up more from your floors when you're maintaining the carpets and rugs in your home.
Defrost your freezer
The fridge-freezer is used on a daily basis, yet it's one of the appliances that often gets neglected when it comes to the housework. As part of your deep clean, empty out the refrigerator and freezer to give them a thorough clean, getting rid of any expired items that are lingering in the back that you'd forgotten about. You should also defrost the freezer during this time, which will help it run more efficiently and also saves on energy.
Set yourself up for easier housework
Having done the hard work of deep cleaning your property, you don't want it to instantly revert back to a mess. So, make life easier for yourself as you're going through each room and take the opportunity to clear out clutter that has built up. Sort out your belongings into four categories – items to throw away, to donate, to put in storage or to keep. When you're done with the spring cleaning, you will know precisely what needs to be done with each category, so they don't take up unnecessary space in your home.
Conclusion
A spring clean can take place at any time and it's a good idea to schedule a deep clean of your home several times a year to maintain a clean and tidy property. Mould, mildew, dust and grime can build up quickly and can be difficult to remove, so tackling them regularly with a deep clean can help to maintain each room of your home. With these steps, you can ensure that the task isn't a daunting one. If you need further advice on cleaning or stain removal, such as for rugs, carpets or sofas, contact our experienced team today.