New furniture is expensive.
But bringing your existing
furniture back to life isn't!
Apple Clean provides professional upholstery and furniture cleaning to homes and businesses in West Sussex, East Sussex, Surrey and Hampshire. Offering a quality cleaning service that is second to none, we can deal with all fabrics including cotton, linen and silk and get rid of stains and watermarks.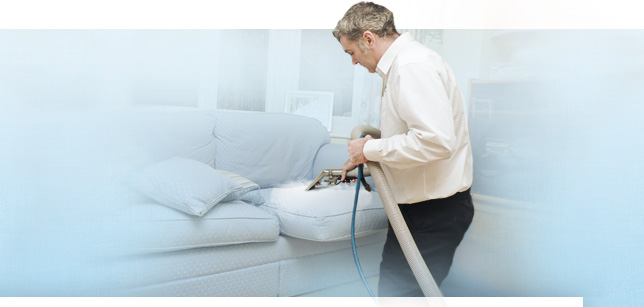 Professional upholstery cleaning in West Sussex, East Sussex, Hampshire & Surrey
For many homes, upholstery is a major investment. Apple Clean can help protect that investment and prolong the lifespan of your sofas, armchairs and other upholstered furniture, making these items in your home or office look newer and smarter for longer.
We have over 20 years' experience of cleaning a wide range of specialist upholstery fabrics, including linen, silk, satin, leather, suede, buffalo, velvet, Haitian cotton and faux suede. What's more, our upholstery cleaning expertise helps to maintain colour and appearance, slow discoloration and ensure optimum hygiene.
The Apple Clean 5-step upholstery cleaning service
We identify the fabric composition of your upholstery to determine the most safe and effective cleaning process for it
We pre-treat stained and heavily soiled areas with specialist Chemspec treatments
We use low-pH cleaning products and the latest cleaning technology to safely, gently but effectively clean your upholstery, leaving none of the residue that can encourage rapid resoiling. We clean all areas – backs, sides and cushions
We use optical brighteners to enhance the colours and we deodorize and sanitise your upholstery
We use turbo dryers to reduce the drying time
Apple Clean recommends that you clean your upholstered furniture at least once a year, depending on the colour and level of use.
Why choose Apple Clean upholstery cleaning services?
We're a professional Clean Trust-qualified company with over 20 years' experience
We use 100% safe products and clean all upholstery in situ
We use special treatments on heavily used areas such as arms and headrests
We can treat stubborn stains and watermarks
We use turbo dryers to ensure drying times are kept to a minimum
Our hygienic products will sanitise your upholstery and leave your home smelling fresh
Our products are safe for pets and children
We can even clean "dry clean only" fabrics in situ
We can Scotchgard your upholstery
Our method is recommended by leading manufacturers
We're friendly and local
We trade on our reputation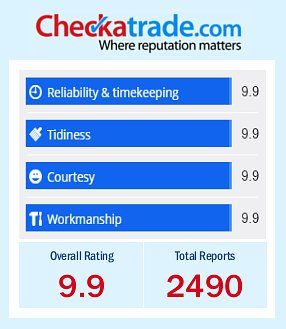 As proud members of the Check-a-trade scheme, we encourage you to take a look at the certified and genuine reviews from our past customers in and around Brighton.
You can also use it to provide your own feedback on our services. We have over 2600 reviews and an average score of 9.89 out of 10!
What our customers are saying…
Two & three-seater sofas cleaned: 9.7 out of 10


"Cream sofa came up cleaner than expected. I'm very pleased."
Cleaning services: 10 out of 10


"Made an excellent job of cleaning our three-piece suite. We will be asking them back to clean our carpet. Highly recommended."
Call the upholstery cleaning professionals!
Give Apple Clean a call to find out how we can help you.
Freephone 0800 587 4571
We can provide instant quotes for all carpet, upholstery and in-situ curtain cleaning or for any of our other cleaning services. Whether you have a small stain or watermark on your sofa or need your entire home or place of work cleaned, we're at your service.
If you're not sure what the problem is, why not email a photo to Apple Clean and let a professional take a look? In over 20 years, there isn't much that we haven't seen! We offer free advice and expertise over the phone, so why not give us a call or fill out our contact form and we'll call you right back.
Get a FREE quote today!
Request a no-obligation free quotation from Jonathan: