Call us today
Let us put our expertise to work for you
Freephone 0800 587 4571. Talk to somebody who knows their business. Jonathan has run Apple Carpet Cleaning for over twenty years and still answers every new enquiry personally. As a local company, we pride ourselves on offering a service that's both friendly and professional.
Call us now for free advice and a no-obligation quote, or fill out the contact form below and we'll get back to you right away. Your personal details will be kept confidential.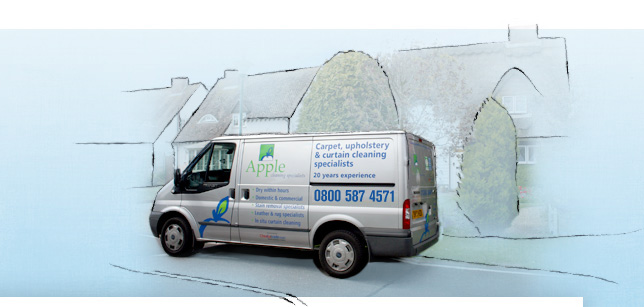 Call the professionals!
Give me a call to find out how we can help you.
Freephone 0800 587 4571
We're able to offer instant quotes for all carpet, upholstery and in-situ curtain cleaning or for any of our other services, no matter how big or small. So whether you've got a small stain or need your home or place of work cleaned, we can help.
If you're not sure what the problem is, why not send us a picture via email and let a professional take a look at it? In twenty years, we've seen pretty much everything! We offer free advice and expertise over the phone, so give us a call or fill out the form and we'll get back to you right away.