Give Jonathan a call
Hi! I'm Jonathan and I've run Apple Carpet Cleaning for over 30 years, and I still answer every new enquiry personally. I believe the best way to succeed as a local business owner is to provide a service that's both professional and personal, giving you great customer service and excellent results. So give me a call today and see how I can help. I'll be able to give you honest advice and offer an instant, no-obligation quote.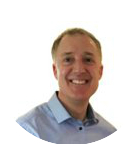 Why Choose Apple Clean?
We're able to clean curtains without taking them down
We can clean curtains of practically any size, including commercial curtain cleaning in offices, hotels, theatres and all other commercial premises.
We can clean thermally lined curtains
We're even able to flame-proof your curtains to British standards, just in case!

We specialise in cleaning:
Blinds
Interlined Curtains
Thermally Lined Curtains
Stage Curtains
Theatre Curtains
Large Commercial Curtains
Pelmets
Flame Proofing
We offer in-situ curtain and blind cleaning of anything from large theatrical curtains, thermally lined curtains to hotel bedroom curtains and blinds of all varieties, all cleaned effectively in-situ with no drying time, saving you time and money.
We have established contracts with many hotels, schools, restaurants, pubs and other businesses across West Sussex, East Sussex, Hampshire and Surrey, who are all ready to provide glowing references.
Get a FREE quote today!
Request a no-obligation free quotation from Jonathan
Call us on 0800 587 4571 or complete the form below:
We can clean your curtains and blinds in-situ, without the fuss of taking them down and re-hanging them. In fact, we can cover your whole house, or business, at a competitive rate that's less than the cost of most dry cleaners. Whether you're in East Sussex, West Sussex, Hampshire or Surrey, and you're looking for a blind cleaning or curtain cleaning company for all your blinds and curtains or it's just one set that needs attention, we will be pleased to take care of it for you. No job is ever too big or too small so please call for a free no-obligation estimate. Please also view our commercial curtain cleaning page for details on our curtain cleaning services for business.
Areas we currently cover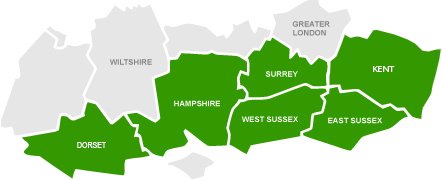 Cleaned 3 piece suite + curtains and cushions.
"Excellent all round job. Very friendly workman."

Changing and cleaning curtains from living room to main bedroom.
"This rather difficult job was committed cheer fully and carefully. I was very please with the result."

Cleaning three piece suite and curtains.
"Punctual, friendly, very efficient, excellent job."

Carpets, blinds and curtains cleaned, leather suite cleaned
"Liam was polite, considerate and hard working. Did an excellent job. Would not hesitate to recommend or use again."

Curtains cleaned
"Matt asked where it would be convenient to work and worked around me in my home. He gave helpful health and safety information."