Carpet Cleaning Kent
Carpet, curtain, upholstery cleaning services
Apple Clean are carpet cleaning specialists and curtain and upholstery cleaning experts with over 20 years experience in providing a wide range of services around Kent. If your carpets and upholstery are in need of a professional and reliable cleaner then contact Apple Clean for an unbeatable service. We offer competitive quotes for all our services, yet delivery exceptional quality and professionalism at all times.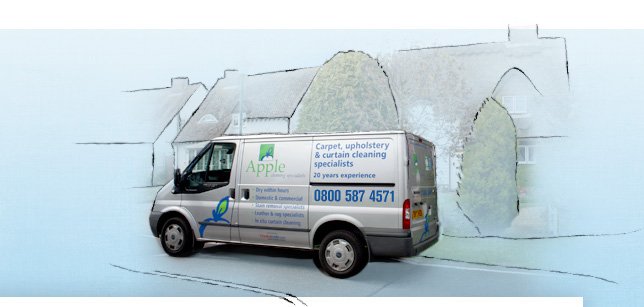 Give Jonathan a call

Hi, I'm Jonathan and for over 25 years I've been supplying carpet, curtain and many other cleaning services to homes and businesses in and around Kent. My beliefs have always been that the best way to success with a local business is to offer an exceptional service which is both professional and personal, giving great customer service and achieving excellent results. Give me a call today and I'll explain what we can do for you and I'll give you honest and realistic advice. At the same time you can get an instant no-obligation quote.
What our customers are saying…
Lounge / dining room carpet, cleaning including bad stains! – Combined Score: 10 out of 10

"Excellent – courteous, polite and efficient – got stains out against our expectations – carpets look like new."

Customer in Lancing

Carpet cleaning – three rooms, ground floor. – Combined Score: 10 out of 10

"I would recommend this company."

Customer in Emsworth

Carpets cleaned and stain removal from carpets. – Combined Score: 10 out of 10

"Excellent results in cleaning. Polite, friendly, careful and punctual."

Customer in Billingshurst

Cleaned hall ,stair carpet. – Combined Score: 10 out of 10

"Very efficient -threw house -polite and professional as always."

Customer in Chichester

Lounge, carpet, 1 rug. – Combined Score: 10 out of 10

"An efficient and tidy job well carried out."
Customer in Emsworth
Why Choose Apple Clean?
Safe, Gentle & Environmentally Friendly Products
Chemspec Approved Stain Removal Specialists
Furniture is Protected & Moved with Care
Carpet, Curtain, Leather & Upholstery Cleaning
Get a FREE quote today!
Request a no-obligation free quotation from Jonathan
Call us on 0800 587 4571 or complete the form below: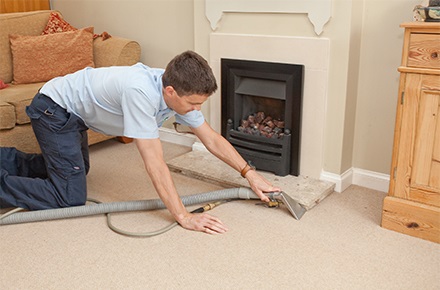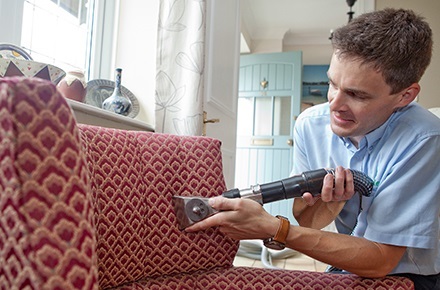 We trade on our reputation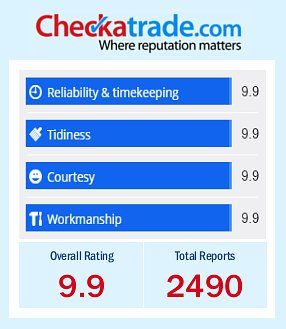 We are very proud members of the Check-a-trade scheme as it enables you to see certified and genuine reviews from past customers in and around Kent.
You can also use it to provide your feedback. We have over 2400 reviews and an average score of 9.9 out of 10!
Find out more about Checkatrade >>
Give us a call us now on 0800 587 4571 to find out more about the cleaning services we provide to homes across Kent and how we can help you.
My promise to you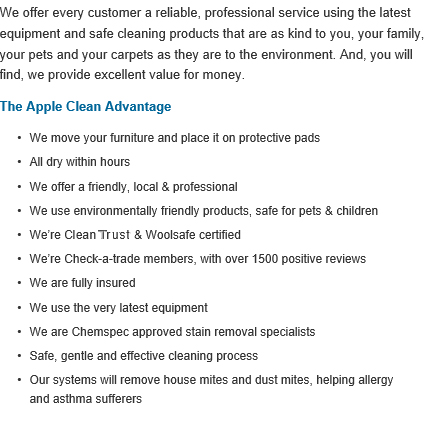 Cleaning services in Kent
Apple Clean is your local fabric cleaning company, with clients all over Kent making the most of our extensive cleaning services. We are proud of the reputation we have managed to build as a result of our quick, thorough and efficient level of service which we provide for homeowners and businesses alike. Our team of highly skilled professionals are always friendly and courteous towards the clients we provide for, ensuring that their fabrics, upholstery, carpets and curtains are well looked after throughout the cleaning process. With such an outstanding reputation across Kent, we are confident you won't find another specialist cleaning company in your region that matches our high quality level of service.
If you notice your fabrics have been affected by stains or other dirt marks, getting rid of them can be a really stressful experience. Standard cleaning solutions can potentially cause further damage to your fabrics, so ascertaining the right method of cleaning is essential should you wish to keep your furnishings in the best possible condition. Here at Apple Clean, we use the latest technological advances in cleaning to get rid of permanent stains and equally protect your fabrics from any future dirt marks. Our state-of-the-art industrial equipment has given us the capability to provide highly efficient stain removal and in-situ curtain cleaning services to our clients.
Whilst you may think your home is in excellent condition, there are many substances that are less visible which can build up over time and remain completely oblivious. Dust particles are particularly troublesome as they can catch on fabrics throughout the household and cause various problems, including unpleasant aroma and allergic reactions. Apple Clean is determined to improve your home or working environment, especially if it could potentially pose a threat to your health.
Our services have been widely appreciated by clients across Kent and we are delighted to have received glowing reviews from so many people in the past. We are one of the most highly appreciated cleaning companies on Checkatrade, so you can rest assured that our services will exceed your expectations. We continue to be recommended by many of our past clients with over 25 years' experience to our name, so if you've heard of us before you know who to come to for a high quality carpet, fabric and upholstery cleaning service.
Contact Jonathan today on 0800 587 4571 to discuss your requirements and obtain an instant, no-obligation quote. We look forward to hearing from you.
Towns and areas we cover include
Sheerness
Chatham
Margate
We also cover all surrounding areas.
Opening Hours:
Monday: 8:00 a.m. – 8:00 p.m.
Tuesday: 8:00 a.m. – 8:00 p.m.
Wednesday: 8:00 a.m. – 8:00 p.m.
Thursday: 8:00 a.m. – 8:00 p.m.
Friday: 8:00 a.m. – 8:00 p.m.
Saturday: 8:00 a.m. – 8:00 p.m.
Sunday: 8:00 a.m. – 8:00 p.m.