Tunbridge Wells carpet, curtain and
upholstery cleaning services
Apple Clean is the company to go to for professional carpet,
curtain and upholstery cleaning services in Tunbridge Wells.
For unbeatable results contact Apple Clean today.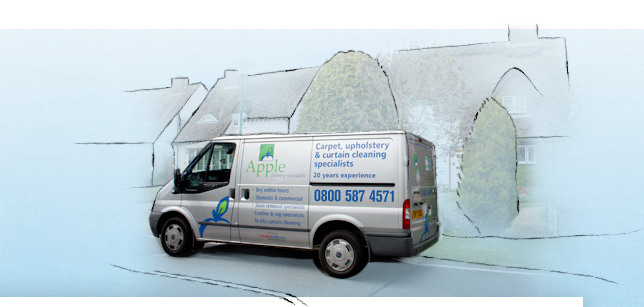 Give Jonathan a call

Hi, I'm Jonathan and for over 25 years I've been supplying carpet, curtain and many other cleaning services to homes and businesses in and around Tunbridge Wells. My beliefs have always been that the best way to success with a local business is to offer an exceptional service which is both professional and personal, giving great customer service and achieving excellent results. Give me a call today and I'll explain what we can do for you and I'll give you honest and realistic advice. At the same time you can get an instant no-obligation quote.
What our customers are saying…
Cleaned carpets and rugs. – Combined Score: 10 out of 10

"Friendly, professional, courteous and on time."

Customer in Bognor Regis

Carpet cleaning.- Combined Score: 10 out of 10

"I would recommend this company."

Customer in Woking

Carpets cleaned. – Combined Score: 10 out of 10

"Polite, informative and thorough job of cleaning carpet. Arrived on time and completed work in time scale. Very satisfied customer."

Customer in Lancing

Carpet cleaning.- Combined Score: 10 out of 10

"Excellent as usual, have used for a number of years."

Customer in Haywards Heath
Why Choose Apple Clean?
Safe, Gentle & Environmentally Friendly Products
Chemspec Approved Stain Removal Specialists
Furniture is Protected & Moved with Care
Carpet, Curtain, Leather & Upholstery Cleaning
Get a FREE quote today!
Request a no-obligation free quotation from Jonathan
Call us on 01892 278100 or complete the form below: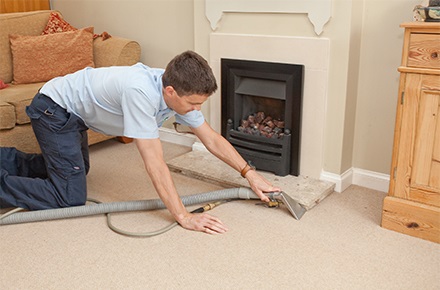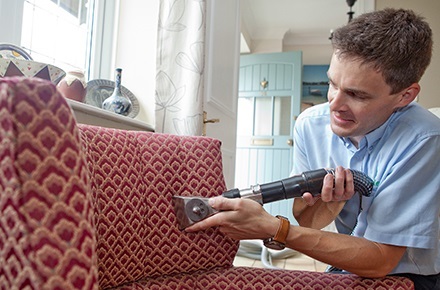 We trade on our reputation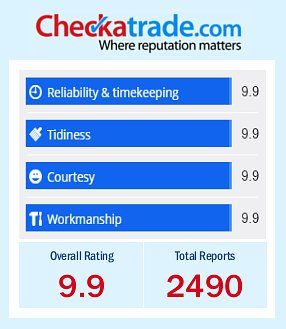 We are very proud members of the Check-a-trade scheme as it enables you to see certified and genuine reviews from past customers in and around Tunbridge Wells.
You can also use it to provide your feedback. We have over 2400 reviews and an average score of 9.9 out of 10!
Find out more about Checkatrade >>
Give us a call us now on 01892 278100 to find out more about the cleaning services we provide to homes across Tunbridge Wells and how we can help you.
My promise to you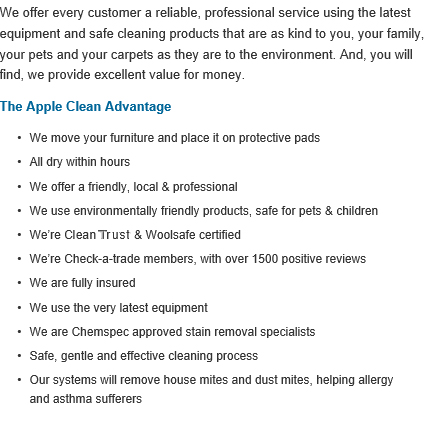 Cleaning services in Tunbridge Wells
Apple Clean provides specialist cleaning services to clients in Tunbridge Wells and its surrounding areas. We make the most of our 25 years of experience cleaning both domestic and commercial properties throughout the south of the UK, ensuring all your fabrics, curtains, carpets and upholstery are left in immaculate condition. Our specialist fabric cleaning services have contributed significantly to the outstanding reputation that we have throughout the South East, including Tunbridge Wells. Our range of services includes tough stain removal, Scotchgard application,in-situ curtain cleaning, leather cleaning and much more. So if you feel your domestic or commercial environment requires the specialist cleaning services that we are capable of providing at Apple Clean, we encourage you to get in touch with us today.
Our experience with a vast number of clients in Tunbridge Wells and the entire South East of the UK means that we are fully aware of what is expected from a specialist cleaning service. We exceed our clients' expectations by complying with all their specifications, regardless of the extent of the services required from us. We guarantee client satisfaction by introducing our specialist methods of cleaning that will stop you from causing further damage to your fabrics. Our state-of-the-art technology will bring the latest advances in commercial and domestic fabric cleaning to your property, leaving you with upholstery, curtains and carpets that look and feel immaculate.
Our friendly team are fully qualified and thoroughly experienced when it comes to carrying out a detailed cleaning service for our clients. They can get the job done quickly and efficiently, avoiding any potential hassles and leaving you with a beautifully clean and entirely refreshed domestic or commercial environment in no time at all. They use their knowledge and experience to provide clients with all the information they need, from our specialist carpet cleaning techniques to application of Scotchgard which ensures your fabrics are no longer vulnerable to future stains or dirt marks.
Our reputable service is often recorded by the clients we visit, which is why we are one of the highest rated specialist cleaning companies on Checkatrade. We know how important it is to make sure a domestic or working environment is well looked after and we are fully capable of ridding your property of troublesome allergens and unhealthy dust particles or dirt marks.
So if you require our specialist services for your property in Tunbridge Wells, contact us today on 01892 278100 and he will supply you with a free quotation. We look forward to hearing from you.
Other Local towns we cover
Westerham
Sevenoaks
East Peckham
Snodland
Pembury
Lydd
Rochester
Strood
Canterbury
Walmer
Margate
West Malling
Cranbrook
Fordwich
Gravesend
Queenborough
Ramsgate
Opening Hours:
Apple Cleaning Specialists
Monday: 8:00 a.m. – 8:00 p.m.
Tuesday: 8:00 a.m. – 8:00 p.m.
Wednesday: 8:00 a.m. – 8:00 p.m.
Thursday: 8:00 a.m. – 8:00 p.m.
Saturday: 8:00 a.m. – 8:00 p.m.
Friday: 8:00 a.m. – 8:00 p.m.
Sunday: 8:00 a.m. – 8:00 p.m.