Independent carpet cleaning companies, franchisees and in-house carpet cleaning contractors can become WOOLSAFE Certified Operators.
They must be fully trained in all carpet cleaning techniques, have been in business continuously for a period of at least 5 years and be a member of a recognised professional or trade association related to the cleaning industry. They must attend a WOOLSAFE training course, pass the exit exam and meet other requirements relating to their business and professional associations.
Certified Operators undertake to use WOOLSAFE-approved products whenever they clean or maintain wool or wool-rich carpeting.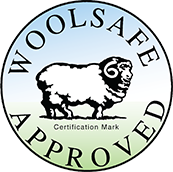 The Woolsafe Certified Operation Programme:
• Trains, examines and accredits leading carpet cleaning companies.
• Requires the use of WOOLSAFE-approved products, thereby ensuring the highest standards in wool carpet and upholstery cleaning and maintenance.
Give Jonathan a Call
Hi, I'm Jonathan and I've run Apple Carpet Cleaning for over 35 years, and I still answer every new enquiry personally.
I believe the best way to succeed as a local business owner is to provide a service that's both professional and personal, giving you great customer service and excellent results. Get in touch today and I'll be able to give you honest advice and offer an instant, no-obligation quote.