Why carpet cleaning is crucial for minimising allergens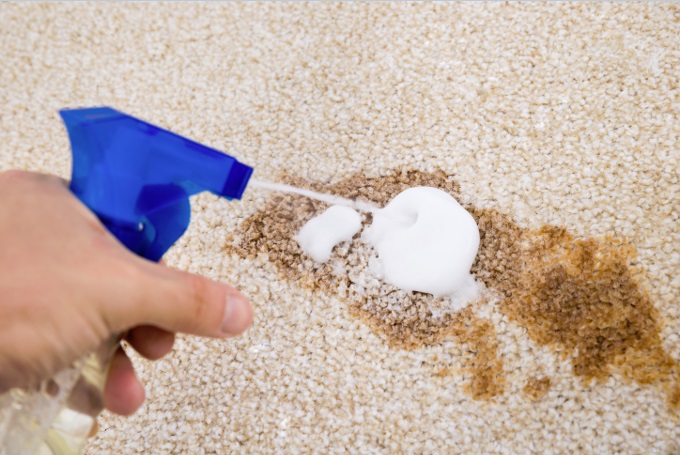 Summer may be a season that many of us look forward to, but it also heightens the symptoms of allergies for those who suffer with them. From outdoor pollution like smoke and particles to mould, pollen and dust mites, allergies can be caused by a number of triggers, which is why keeping the surrounding environment as clean as possible is important for minimising those allergen triggers for workers and visitors.
In particular, carpets and flooring can increase our exposure to pollutants as every time we walk through a room, we're kicking up more allergens which are then inhaled. To keep indoor pollutant levels in check, keeping your floors clean is essential – here are our tips for doing just that.
Why the carpet?
If you find yourself sneezing, coughing or itching every time you head into work, the carpet could be the culprit. Carpets are great for making a room warmer and feeling more comfortable underfoot, but they can also house microscopic irritants such as animal dander, mould, dust particles and pollen.
These come in from the bottom of our shoes and from open windows, and collect on the floor, which then gets kicked up when we walk. Not only that, but the fibres of the carpet and padding can also cause allergic reactions. So it's important that you pay close attention to how you clean your floors, and how often.
Vacuum regularly
Dust mites are one of the most common allergens, and vacuuming regularly can help to minimise the amount of dust that builds up. Frequently dry vacuuming, ideally with a vacuum that has a HEPA filter to capture the allergens, can help those with severe sensitivities to allergens from experiencing side effects.
Use a carpet washer
Dry vacuuming can only remove so much from the fibres of carpet, and while it's important to vacuum your carpets regularly, periodic wet cleaning is also essential to really remove ground-down dirt and dust.
Avoid using excessive amounts of water with steam cleaners and carpet washers, as this can leave your carpets prone to damp and mould growth, which can increase the rate at which dust mites hatch. Use the right equipment for the job or have commercial cleaning specialists carry out the work for you for the best results.
Don't neglect rugs and door mats
Rugs and door mats are just as likely, if not more likely, to need cleaning as the rest of the carpet. However, they're important to place in the entrances to your facility to minimise the amount of dirt, dust and allergens that are tracked through the rest of the property. The cleaning process for these items will vary depending on the material they're made from, so look at the instructions on the back of the mat or rug to make sure you're using the right products and processes, not only to avoid damaging them but also ensure they're thoroughly cleaned.
Use healthier cleaning products
When you're creating a healthier indoor environment, the products you use really matter. Use products that have reduced amounts, or zero, of volatile organic compounds, fragrances and irritants, and always follow the manufacturer's instructions when using them. It's also a good idea to ventilate the area when you're using cleaning products. Cleaning products can have a huge impact on the indoor air, so ditch the fragrances and choose products that are designed to remove allergens effectively.
For specialist commercial cleaning, speak to the experts at Apple Clean. We work with business across the southeast, including Sussex, Surrey, Kent, Dorset and Hampshire. Get in touch with us today to discuss your cleaning needs.