How to sanitise soft furnishings in your home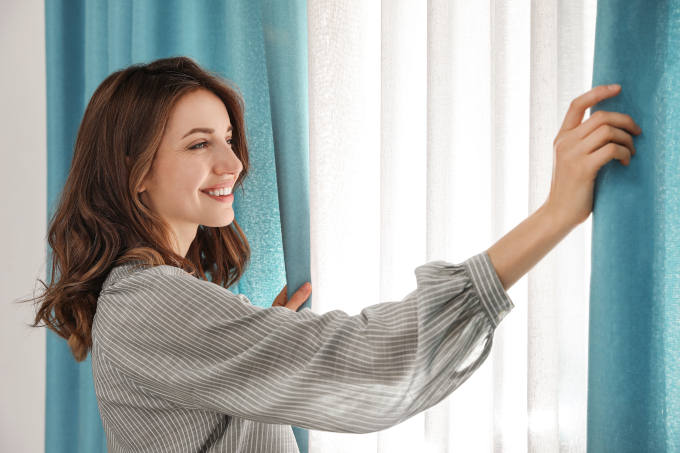 You probably have a routine when doing the housework, resulting in you ticking off the same tasks week in, week out, to keep your home clean and tidy. But there are some surfaces that you might be neglecting to sanitise, purely because you didn't know you could or didn't know how. We've put together this blog to show you how and why you should be sanitising these surfaces around your home to make it more hygienic and keep your furniture look its best for longer.
What's the difference between cleaning and sanitising?
Cleaning refers to removing the dirt and impurities on a surface, but it doesn't necessarily kill germs. If you want to keep your home hygienic and prevent the spread of germs and bacteria, regularly sanitising surfaces is essential. While we often think of kitchen worktops or bathroom surfaces when we think of getting rid of bacteria, the reality is that these can also be found on our soft furnishings. These areas of the home are often forgotten about, but there are ways to keep them clean and germ-free as part of your home maintenance regime.
Curtains
Curtains are something that regularly get forgotten about, but they can become dirty just as easily as any other part of your home and can harbour bacteria which causes odours. Check the instructions on how to wash your curtains, as these guidelines will vary based on the material they're made from. If they can go in the washing machine this will sanitise them quickly and easily. You may need to hand wash them if they can't, using a laundry sanitiser that's appropriate with the material, or you can use a disinfecting spray that's suitable for fabrics. Alternatively, having them professionally cleaned will ensure they're free from bacteria and smelling fresh without the hassle of removing them.
Carpets and rugs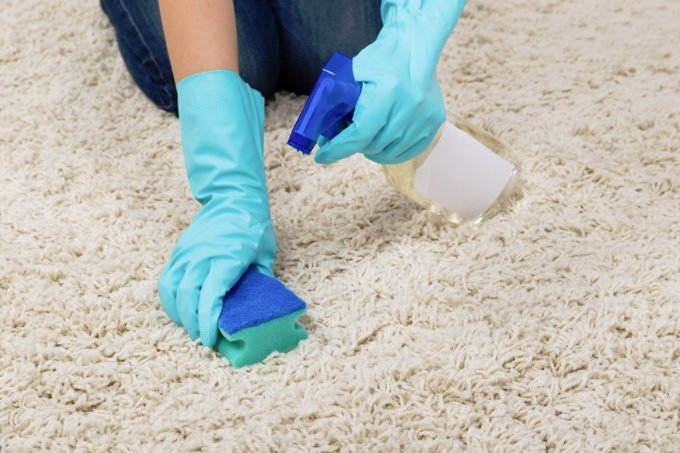 If you have pets or small children running around the home, sanitising your carpets and rugs is essential to keep them free from germs and bacteria. Vacuuming is something that should be done several times a week at least, but that only takes up surface-level dust and debris. To sanitise, you'll need to spot clean any heavily soiled areas with soap and warm water, and use a sanitising carpet spray as your final step. Deep clean the floors several times a year to remove ground-in dirt and retain the condition of the carpets too.
Upholstery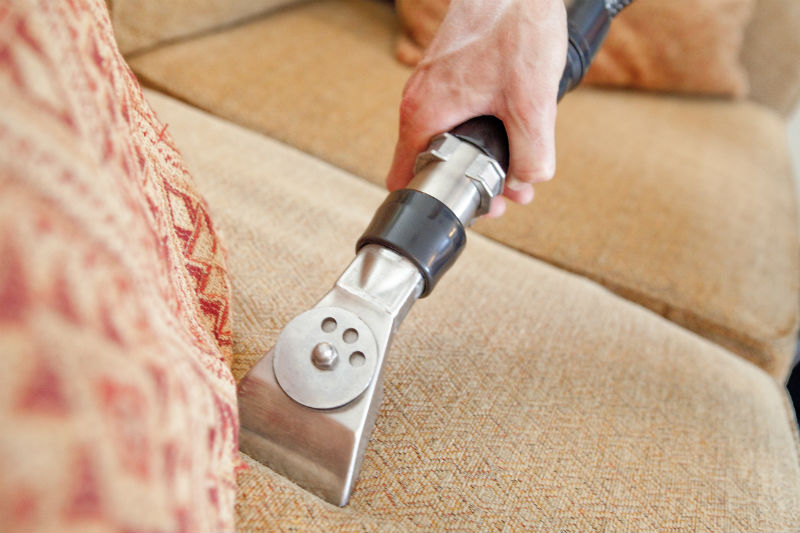 Similar to carpets and rugs, upholstered furniture should be vacuumed to remove hair and dust that's gathered, and spot-cleaned if there's a spillage. This includes sofas, armchairs, dining chairs and even upholstered headboards. To sanitise, you can either use a fabric spray designed for upholstery (checking on an inconspicuous spot first to ensure it won't stain the material) or you can invest in a deep clean of your upholstery to remove dirt and bacteria that's deep in the fibres of the fabric. Cushions and throws on your sofas and chairs should also be cleaned by throwing them in the washing machine, if the material allows, or spot-cleaning and spraying with a suitable disinfectant spray, if not.
Do your research first
Whether you want to take better care of new items of furniture or you simply want to make sure your home is as clean and tidy as possible, these tips will hopefully come in useful when it comes to taking care of your soft furnishings. Make sure that you're using cleaners and products that are designed for the materials you're using them on, to avoid causing any damage to your furniture, and schedule in a regular deep clean of your home to sanitise it throughout the year.
Need some advice on how to proceed with cleaning an area of your home? Our professional team would be happy to help – why not get in touch with us today?