How Professional Cleaning Services Can Improve Your Business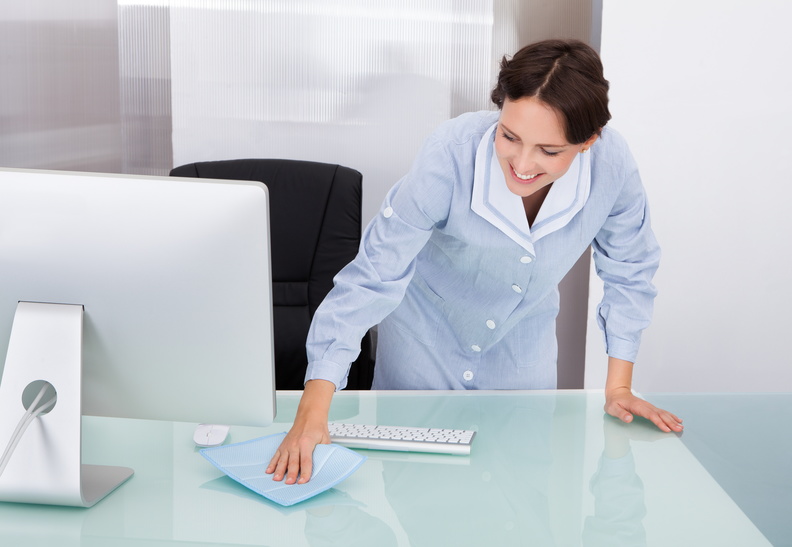 Smart companies understand that a successful business encompasses more than just offering services or products. Encouraging customers through your doors and maintaining their trust and loyalty is essential, and one of the ways you can achieve that is by ensuring that you deliver a great first impression.
Your workplace environment plays a crucial role in that, as well as making the space a comfortable and hygienic place for employees to work in. Investing in professional cleaning services can have a huge impact on the success of your business – here's why.
Reduced staff turnover
Reducing staff turnover is a huge concern for any business, since replacing lost staff members is incredibly expensive and time-consuming. Not only does it impact productivity, but it also means your business loses out on those valuable skills. But one way to counteract this problem is to maintain a safe, healthy and comfortable work environment for your employees.
No-one wants to go into work every day if they're surrounded by clutter and unhygienic conditions, but investing in commercial cleaning services removes this problem and ensures your staff have somewhere clean and tidy to work from. Not only will it encourage existing staff to stay but it makes your business a more appealing option for potential applicants.
Minimised absences
In light of the pandemic, hygiene is critical for everyone to minimise the spread of germs and bacteria and reduce the risk of illnesses spreading. Keeping your office or work environment clean can help to minimise the risk of germs spreading and this can also help to reduce the chances of your staff getting sick and needing time off work.
Workplaces are often crowded and mean you're interacting with multiple people every day, so adding unhygienic conditions into the mix makes it a breeding ground for germs. Keep kitchens, bathrooms and desk surfaces clean with professional cleaning, as well as regular deep cleans that will tackle areas such as carpets and upholstery that can otherwise be forgotten about. It will help employees feel safer when they come back to work after working from home and can help your business reduce staff absences.
Boosts your business' reputation
A clean, tidy and hygienic environment makes a much better impression on anyone who visits, and this in turn can help to boost your brand and reputation. You'll not only create a workplace that your staff are proud to come to every day, but you'll also make a much better impression on your clients and customers.
An office, hotel or retail store that's clean and well-maintained shows people that you take pride in what you do and the service you offer, and it can have a positive knock-on effect to your overall reputation. You don't want to see online reviews or comments that warn others of the conditions your business operates in – professional cleaning can combat this.
Increased productivity
A cluttered, dirty workspace can actually increase stress in your staff, and it means your employees have to waste time tidying or cleaning before they can get to work. By taking this task off their daily to-do list, and your own, by hiring professionals who will carry out this job for you to a high standard, your employees can focus on what they're there to do.
Research has shown that the environment we work in can impact our productivity and stress levels, since we unconsciously focus on it which uses cognitive resources, even if we don't realise it at the time. Your staff will be able to do their best work if they can come into a clean, hygienic space, and they'll be much more focused throughout the day as a result.
Choose a cleaner work environment
Running a business is challenging and finding the time to maintain your work environment can be tough. But investing in professional cleaning services can ease the stress and hassle, while also providing you with a better end result for you, your staff and your customers. You can rest assured the job will be completed properly, thoroughly and with the right tools for the task, which eases the stress on you as a business owner.
Why not get in touch with the team at Apple Clean to discuss our commercial cleaning services? We work with clients across the south, including Sussex, Kent and Surrey, helping businesses in a range of industries.