6 Ways to Create a Clean Office Space Post-Lockdown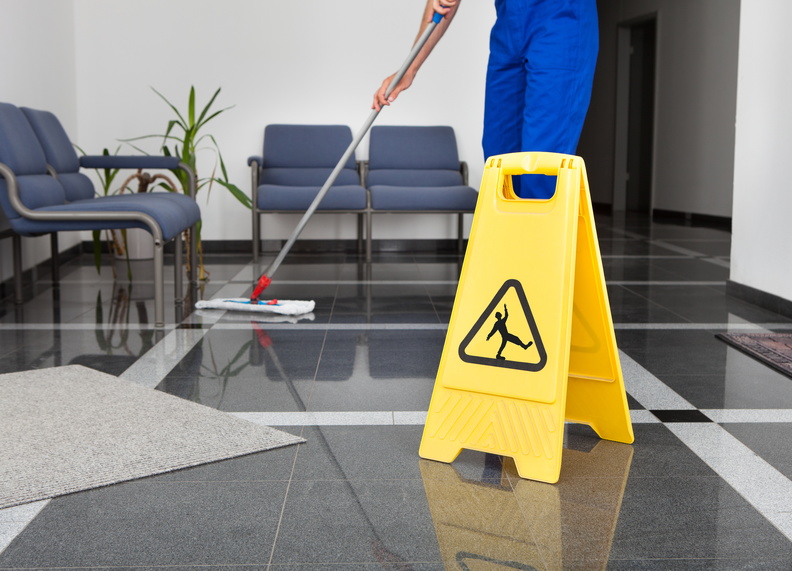 The pandemic has caused a massive shift to the world, but as businesses are slowly starting to open back up and the end to lockdown is in sight, it's time to consider how you can create a safe and healthy environment for your workers.
While every business is different, there are some things that each company needs to be doing to ensure that employees can return to a clean workplace. It's likely that you had a cleaning schedule before that worked well for your business, but now it's more critical than ever that the areas we spend time in are hygienic and safe.
Post-COVID cleaning needs to go far deeper than the previous cleaning schedule you may have had. And not only does cleaning need to occur on a more regular basis but it also needs to be more thorough, taking into account areas like stairwells and lifts that might otherwise be forgotten about. Here are 6 ways you can create a safer office space for your staff to return to.
Deep clean kitchen spaces
Kitchens can quickly become one of the dirtiest areas of any property, both commercial and residential, and it can become a haven for bacteria and germs. With so many people using the space and touching shared appliances, from kettles and refrigerators to microwaves, it's vital that this area is thoroughly cleaned regularly. Make sure that all surfaces are disinfected, that handles of appliances are cleaned and that any tables and chairs are wipes down several times a day.
Wipe down desks
Desks are an area of the office that can harbour bacteria, as they're used each and every day. In addition to spacing them out to accommodate social distancing measures, make sure that table surfaces are wiped down, as well as computer equipment, chairs and drawer handles. Any area that can be touched should be cleaned as this is where germs can build up without us realising. This should also be the case for meeting rooms and conference spaces.
Don't neglect chill out areas
It's easy to focus on workspaces and neglect the chill out areas in the office, but these areas are just as likely to become stained and look worse for wear over time. To prepare your office for a return of employees, take the time to clean the furniture in these areas – if the sofas and chairs are particularly stained, you may want to invest in professional upholstery cleaning to get them looking brand new once more.
Tackle flooring and carpets
Considering how many people come in and out of the office each day, it's unsurprising that carpets become dirty and stained over time. Studies have shown that the average carpet contains hundreds of thousands of bacteria per inch, so keeping the carpets and floors in your office clean is critical – especially when hygiene is so paramount to prevent illness among your staff.
Install touch-free bathroom features
In addition to keeping bathrooms sterilised on a daily basis, it can also help to install touch-free fixtures in commercial bathrooms, such as soap dispensers, hand sanitiser pumps and touch-free hand dryers. This will minimise the amount of people having to touch these items and will minimise the spread of bacteria. For areas that have to be touched, such as door handles, make sure these are wiped down with an anti-bacterial cleaner regularly.
Sanitise communal areas
Stair rails, lift buttons and reception areas are all used by multiple people each day, so don't forget these busy sections of the office when you're carrying out a deep clean. Make sure that they are cleaned thoroughly with an anti-bacterial cleaner and that there are hand sanitiser stations easily accessible so that visitors and staff can maintain a germ-free work environment.
Conclusion
The above steps can help you make the necessary changes to keep your employees safe and healthy, and to ensure that everyone is returning to a hygienic workplace post-lockdown. But if you need professional help, get in touch with Apple Clean today. We specialise in carpet, upholstery and commercial cleaning, and we have extensive experience to help ensure your premises are thoroughly cleaned.