The Truth About Red Wine Stains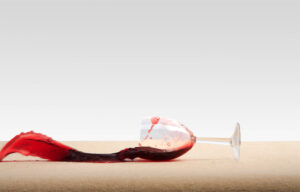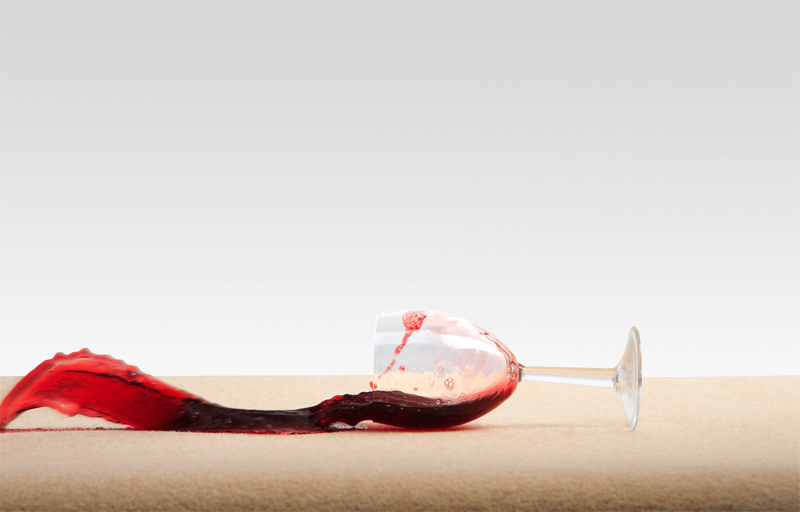 I promised you carpet cleaning myth busters on the Apple Clean blog and I thought we'd start with perhaps the most feared stain of them all – red wine.
What is the myth about cleaning red wine stains? Well, there are actually two: dumping lots of table salt on them and pouring lots of white wine on them (you are better off drinking it). These two remedies will get you absolutely nowhere, apart from into the kitchen to find more carpet or materials.
Here's what you should do. Carpets and upholstery are made up of lots of different fibres which will absorb red wine in their own unique way, so it is very important that you blot the liquid with kitchen towel as soon as possible. Whatever you do, don't scrub or rub – you'll just spread the stain. Just blot. Don't be afraid to use the whole roll if you need to – the quicker you soak up the spill, the weaker the potential stain you'll have to deal with.
Of course, the colour of your carpet or upholstery will also determine the appearance of any stain.
Avoiding red wine stains on your carpet or upholstery is not just about following the correct post-spill cleaning instructions. Spills are much less likely to become stains if your carpet or upholstery has been treated with Scotchgard. It's best to get expert advice on this from a professional carpet and upholstery cleaning company.
If, despite your best efforts, you can't rid of your red wine stain, don't panic. It will come out and your carpet or upholstery will look beautiful again. All you have to do is call your local professional cleaners.
For more information on our carpet, upholstery and curtain cleaning services, including red wine stain removal, contact the Apple Clean team on 0800 587 4571.