Preparing your home for professional carpet cleaning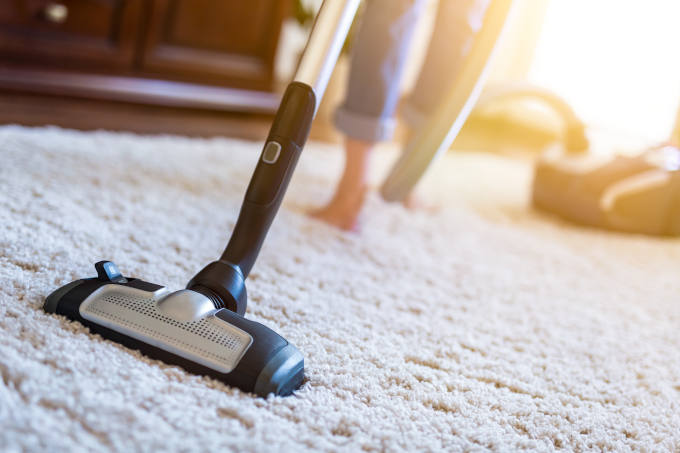 Carpets offer so many benefits, from making our homes and businesses look more inviting to retaining warmth during the winter months and giving your feet a soft place to rest.
But when it comes to taking care of a carpet, do you know how to do so properly? And what does the process of cleaning your carpets really involve? In this blog, we will explain the benefits of professional carpet cleaning, how often you should clean your carpets and what the process looks like.
How often do carpets need to be cleaned?
Carpets should ideally be deep cleaned every 12 to 18 months to protect their appearance, remove any ground in dirt and bacteria, and prolong the lifespan of the carpet.
Regular carpet cleaning has been shown to remove allergens more effectively than just vacuuming alone, and pulls out any stains and marks that may have developed over time. Naturally, having the carpets in your home or business professionally cleaned will result in them looking fresher, smelling better and looking cleaner than if you tried to clean them yourself.
How long does the process take?
The time spent on carpet cleaning will depend on the size of the room and how much furniture there is to be moved, but the average room will take around 30 minutes to deep clean. If the floor is particularly stained or it's a larger space, it will take longer than this.
The carpets will also be damp for around an hour after this and the drying time will vary depending on how thick the carpet is, the material it's made from and the method of cleaning used. Creating good air circulation in the room by keeping windows and doors open, and using a dehumidifier where possible, will speed up the drying time.
How to prepare for carpet cleaners
Most professional carpet cleaning companies won't ask you to do anything before they arrive and will be happy to carry out the work entirely by themselves. However, if you did want to make their lives a little easier or you simply want to prepare the room in advance, here are some helpful tips.
Vacuum the room – Your cleaning company will rarely ask you to vacuum before they arrive, but it does speed up the process if the room has been vacuumed prior to their arrival. That said, it's part of the carpet cleaning package, so if you don't have the time, it's certainly not a requirement. ‍
Declutter – if you've got kids or pets who leave toys or other items on the floor, it can be helpful to pick these up and store them away until the cleaners have left so they can get started with work straight away.
Move heavier items of furniture – Most companies will move your furniture out of the way while they're cleaning the carpet, but heavier items may be too much of a struggle. If you want the carpet under larger or heavier items cleaned, these pieces will need to be moved beforehand so the cleaner can access the floorspace.
Tie up curtains – If you have floor length curtains, it can be a good idea to either remove them or simply tie them up out of the way so they don't get wet. Our team also provide a curtain cleaning service, so you may want to have these cleaned at the same time to save you the job of doing it yourself.
Book a professional carpet cleaning service today
At Apple Clean, we have over 30 years' experience in carpet cleaning for homes and businesses, so we're confident in our ability to deliver an outstanding job that will leave your carpets looking clean and fresh in next to no time. Why not contact us for a quote or to book any appointment? You can fill out the form on our website and a member of our team will get back to you or call us on 0800 587 4571.