New Year's Resolutions For Your Home
We're right in the middle of the Christmas season and the New Year is just around the corner, so you might have started to think about what your new year's resolutions are going to be. We're always vowing to save money, improve fitness, give up sweets and the like, but what about considering some inspirational goals for your home?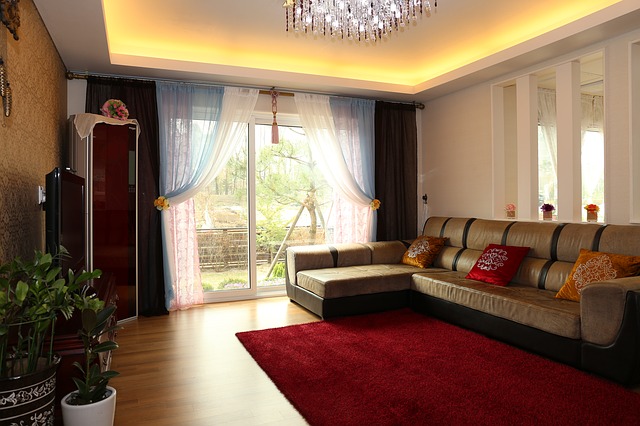 There are many different ways of turning your home into an environmentally friendly, clean, efficient and hospitable place to be, so we've put together a list of three new year's resolutions you could choose to adopt that will help make this a reality.
Regular Cleaning Schedules
Keeping every corner of your home in the best possible condition is essential if you're hoping to improve the overall atmosphere.
Along with a few standard instructions you could follow (such as making sure you do throw dishes and cutlery in the dishwasher without fail every night!) you can also encourage a weekly cleaning plan that motivates you to get the job done.
You might even benefit from specialist carpet cleaning solutions or an effective stain removal service should you have more substantial cleaning jobs to deal with.
Safe and Secure
You may have turned your home into a masterpiece, but are you 100% sure it's a safe and secure place to live? There's always the chance you've missed a hidden fire hazard or health risk, so make sure you go over your property in detail to ensure there's nothing dangerous around?
If you've carried out any renovation work, be aware that some properties still contain asbestos; a material that can cause serious health problems when broken up. Make sure your carbon monoxide detector is operating correctly and give kitchens and bathrooms enough ventilation so that mould cannot thrive.
You should certainly make it a resolution to keep on top of any health risks present within your home.
Reducing Your Carbon Footprint
This is quite a popular new year's resolution anyway, though many people are unaware of what it takes to go greener. All you need to do is follow some straightforward rules and maintain a little common sense.
Start by ensuring all the lights are turned off in rooms you aren't using, as well as air conditioners and electrical appliances when you leave the house. When you are using the washing machine or dishwasher, make sure both appliances are entirely full.
Introduce a few additional green rules, such as recycling food and composting or turning your computer off when you aren't using it.
For specialist cleaning services across the South East, make sure you contact Apple Clean first this New Year.