Hosting A World Cup Party? Here Are A Few Planning Ideas Plus How To Clean up Afterwards!
As it's the start of the World Cup this week, we're keen to give you some helpful advice regarding hosting your very own World Cup-themed party. It's always important to plan for these kinds of occasions, especially if you're looking to keep everything organised. Remember that many house parties require thorough cleaning procedures once it's all over, so you'll want to make sure you have a good plan of action to go by that negates the potential for food & drink stains or spillages and any other potential threats to your carpets or upholstery.
Of course, immersing yourself in the celebrations of one of the biggest sporting events in the World means that you're looking to enjoy your day, so here are a few useful tips that you can follow to ensure you have a great time celebrating this year's World Cup in Brazil!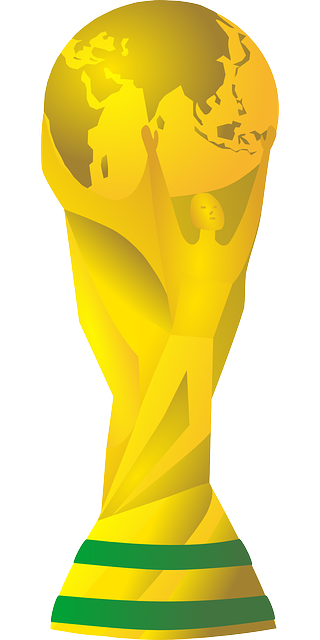 Food & Drink
As the World Cup is being hosted in Brazil, it would make sense to incorporate food & drink of a South American origin. Brazilian cuisine is often dedicated to red meat and beef dishes, although it has taken plenty of inspiration from recipes from all over the world, including Europe and Africa.
If you're stuck for ideas or want to keep your buffet simple, you can go ahead with recipes from South America in general. Mexican food is often enjoyed in Brazil, so nachos or tortillas could be an option. You could also make the Caipirinha, the national cocktail of Brazil, your trademark drink for the event.
Decorations
If you're looking to decorate the occasion with kids or younger guests in mind, you could decorate your home with flags, bunting, cakes and other small treats or ornaments that resemble the competing nations. On the other hand, you could maintain a Brazilian theme and decorate with fake palm trees, beach balls, seaside items and potentially an outdoor swimming pool should the weather remain as good as it has been!
Games
To keep your guests entertained, why not make the most of a larger garden space with a mini football game, or perhaps an inflatable ball to protect your surrounding plants and garden space. In addition, you could set up a football video game for the guests to play at half-time, or a World-cup based quiz.
Once the party is over and the World Cup comes to an end, you can call on Apple Clean to provide your home with the all the vital cleaning services needed to get rid of drink stains, spillages or any other type of dirt mark. We're also great when it comes to refreshing your home and getting rid of dust build-up in upholstery, curtains and carpets.