Happy Easter: 3 top tips to remove chocolate stains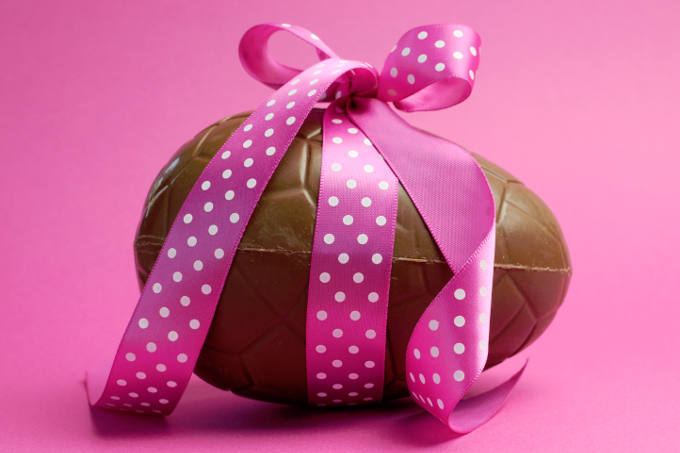 Who doesn't love chocolate Easter Eggs? The Easter weekend is a traditional time to give chocolate eggs but what eating them can be a messy affair. So what do you if the little ones (or the big ones, for that matter) accidentally spill some chocolate on the sofa?
The first thing to do is not to panic; the second thing to do is act fast. The longer you leave the chocolate stain, the more likely it is to be absorbed into the fabric. We've got some valuable tips for removing chocolate stains from upholstery to keep your furniture looking spic and span at all times. Here's how to do it.
How to remove chocolate stains – Tip 1
Survey the damage and use a plastic spoon to carefully remove any remaining chocolate from the affected upholstery area.
Next, fill a small bowl with a pint of cold water and add 1 tbsp of washing up liquid. Take a clean cloth and moisten it with the soapy solution. Then, starting from the outer edge of the stain, slowly start cleaning the chocolate stain until it lightens. Rinse the area by wiping with a damp, clean cloth, then blot with a towel and let dry.
How to remove chocolate stains – Tip 2
With a scraping tool, carefully remove any chocolate pieces from the upholstery. Don't scrub or rub too hard as you may drive the stain deeper into the fabric.
Next, gently wash the stained area using a hot soapy cloth until the stain lightens, then pat dry with a towel.
If the stain is still visible, cover the area with cornmeal or cornflour (or regular flour) to absorb the remaining stain residue. When all excess moisture has been absorbed, carefully brush the flour off with a towel or scraping tool.
How to remove chocolate stains – Tip 3
Employing the stain removal tips above should yield positive results, but sometimes it can seem like nothing will shift a chocolate stain. This is where Apple Clean can help. We offer a comprehensive range of upholstery cleaning services and are a Chemspec approved stain removal specialist.
If you have a challenging Easter egg stain problem that needs prompt attention, we can come out quickly to treat the stain and restore your sofa or chair to its former glory. Call us today on 0800 587 4571 for a free quote and a personal service.