Festive Cleaning Hacks for a Cleaner Home Over Christmas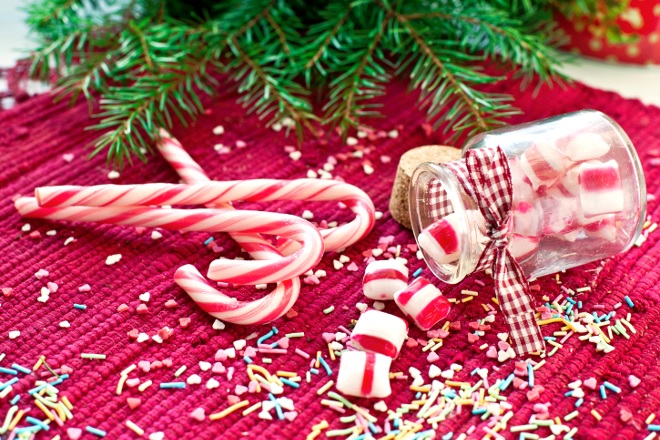 Finding the time to keep your home clean over the busy Christmas season can be tough. But with guests popping by and more gatherings and dinner parties than usual, it's understandable that you'll want your home looking its best.
Everything from your furniture and soft furnishings to carpets and floors need to be cleaned effectively but also efficiently so you have more time to spend with your friends and family. Here are a few of our top tips on cleaning up festive mess to keep your home looking fresh and tidy.
Pine needles
A real Christmas tree looks beautiful and smells wonderful, but there's also the issue of dropped pine needles all over your floor. If left, they can be troublesome for pets and make your home look untidy, not to mention the sap can leave sticky residue over your floors. If you have wooden floors, or laminate or vinyl flooring, sap can be cleaned up with a solution of warm water, a dash of washing up liquid and a soft cloth.
But if you have carpets, make sure you vacuum thoroughly to clear the area of dead pine needles. You may want to invest in a professional carpet clean to rid the area of sap to freshen up your carpets ready for guests.
Sticky tape
From present wrapping to putting up decorations, sticky tape is a regular feature of the Christmas period. But it can leave marks on your furniture and walls, which leaves your home looking messy. If you've discovered Sellotape on the carpet, you can use a paint scraper or a plastic knife to scrape across the tape to avoid taking the carpet fibres with it.
If it's stuck to wood furniture or laminate floors, the best way to remove it is to use a hairdryer on the lowest heat to gently lift the tape off, then wiping the surface down afterwards to take away any glue.
Spilled wine
Wine spills are common over the Christmas break, when we're more likely to have people over for drinks or host parties. But they need to be cleaned up in the right way to avoid stains. If you're dealing with a white wine or prosecco spill, blot the area as much as possible with a dry cloth or paper towel to remove as much moisture as possible. These spillages tend not to stain, but you do want to be sure you've taken as much moisture away as you can.
Red wine is prone to staining, so the key is to act quickly. Blot the spill as soon as possible to remove as much of the moisture as you can, using a dabbing motion to avoid spreading it further. Then use a clothing stain remover or sparkling water to lift the stain – if you don't have either of these, salt can also be effective at preventing the stain from setting. This should work on carpets, upholstery and curtains to stop the stain from setting in, just be sure that you don't wait too long and that you avoid heat at all costs. Christmas is all about finding a balance between keeping the home tidy and ready for guests while also taking time to relax, so dealing with common festive messes quickly will prevent a bigger issue from developing. If you want advice on cleaning your furniture or floors over the festive period, or you'd like a professional cleaning service to get your home looking its best for the new year, contact the team at Apple Clean today.