Cleaning Up After A Halloween Party
Halloween is fast approaching, which for some people means the opportunity to host their own spooky Halloween party.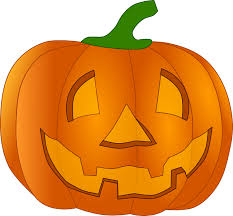 Whilst we're likely to spend much of the evening rewarding children in fancy dress with a bucket full of chocolates and sweets, the party-fanatics are probably organising their latest annual Halloween celebration.
Due to the drop in temperature around this time of year, Halloween parties tend to take place indoors.
This means you could be left with quite a mess to clean up when the party's over and the feeling of having to tidy up is more than enough to put you off.
However, if you've got a plan of action for the next day, you can stop worrying about carpet cleaning and adopt a much more enthusiastic mood about the event itself.
A Halloween Cleaning Schedule
Step 1
Start by going searching every part of the property where guests had access to for bottles, glasses and plastic cups. You are more than likely to come across some spills during this search, so equip yourself with any household fabric or floor cleaner and deal with it before it can stain.
Step 2
The sink is one of the most common places for drinks, bottles and cups to be dumped during a party. Go through the contents of your sink and get rid of any plastic cups. Any glasses can be separated and assorted on the counter. If you were also using plastic utensils, search for these as well and throw them out.
Step 3
The dishwasher will likely be your best friend in this scenario, so if you have one you've certainly got an advantage. Fill your dishwasher to the max and start it when it's fully loaded. If you're restricted to washing up yourself, simply go through all the items that need washing in the newly-cleaned sink.
Step 4
Rubbish can stack up faster than you might believe during a party, while household items and other shelf ornaments can also get unintentionally moved around. Carry a plastic bag around with you and throw away and rubbish you come across. When the bags are filled up completely, take the rubbish out in preparation for collection.
Step 5
Once you've carried out all the above steps, you can start focusing on a much deeper clean. Use a vacuum to get rid of any dust build-up, whether it's the carpets, curtains or furnishings. Finish your cleaning schedule by tidying up the kitchen of all the glasses and utensils you sorted out previously.
If you're property requires the attention of a cleaning specialist, our in-situ curtain cleaning service might be exactly what you need. Apple Clean are regarded as the number one carpet cleaning company in the South Downs, so get in touch with us today!