Moving out? Clean your home first!
If you live in rented accommodation and you've decided to move home, take note. Leaving your home in a spotless condition is essential for several reasons.
Cleaning costs may be deducted from your deposit if deemed necessary, meaning you will get less money back.
A good reference from your current landlord is more likely to be given if he feels that you've looked after his property well.
It's a common courtesy to leave the property as you would wish to find it.
Give your home a thorough scrub all over and hand it back in the cleanest state possible, taking particular care with these particular areas: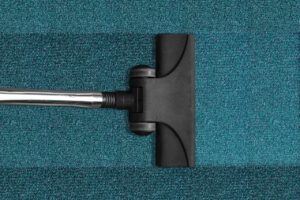 Carpets & Rugs
If you've lived in your home for any length of time, carpets and rugs will need cleaning, no matter how often you've run the hoover over them. Apart from any obvious staining that should be removed, dirt and debris can also accumulate deep in the carpet pile so that you can't even see it's there.
A professional carpet cleaning company is your best bet – they have the appropriate equipment and chemicals as well as the expertise to do the job properly and efficiently, leaving your carpets as good as new. Look around for the most competitive prices and book them in without delay.
Furniture
If you live in furnished accommodation, don't neglect to look after the furniture provided. Repair or replace any items that are damaged unless this is already being dealt with by your landlord or agency. Give some attention to fabrics and upholstery such as curtains, sofas and armchairs. Similarly to your carpets, they may benefit from stain removal and a deep clean or simply need freshening up.
It is, of course, possible to hire the equipment and do it yourself, however it's a time consuming and messy job that may leave you with a soggy sofa and drippy curtains – not a great idea. We would recommend spending a little bit of money to have your curtains and sofa professionally treated for the best results.
Outside Areas
If you have any exterior areas – garden, drive, patio – give them some attention too to keep them tidy and improve your home's kerb appeal. Clean the windows, remove weeds from driveways, mow the lawn and tidy up the plants, then get rid of any rubbish from around the house.
That way, your landlord can see even before walking through the door that you have been a responsible tenant.