4 Essential Steps to Cleaning Leather Upholstery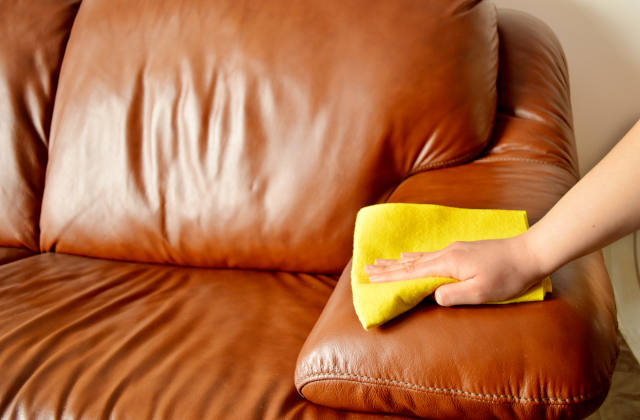 There are specific methods of care that are required when cleaning leather, which remains a popular material in many contemporary households. If you use the right products and carry out regular maintenance, you can rest assured that your sofa will remain in the best possible condition for the long term. Here are the essential steps you must follow to make your leather upholstery cleaning job as efficient as possible…
Dust the Sofa
Use a vacuum to get rid of any dust or dirt that has got trapped in the sofa and remove any larger debris, before wiping with a soft and clean cloth.
This ensures dust and dirt is not pressed into the leather, creating a difficult-to-remove stain. Vacuums can potentially scratch the leather if you aren't careful, so be wary of this when using the plastic cleaning attachments.
Identify the Spots that Require the Most Attention
Cleaning leather appropriately comes down to a less-is-more initiative. You should only be cleaning leather where necessary, leaving the cleaner spots well alone. Concentrate on the grimy spots and wipe down relatively clean areas with a cloth. A wet cloth is not necessary here.
Look for Mildew
If you come across any mildew, build your own spraying solution of water and vinegar. Use as little liquid as possible and wipe away to keep it from soaking into the leather. Any mildew that is present should be killed off by the vinegar, which acts as a mild disinfectant.
Call in the Experts
Apple Clean know exactly how to deal with leather that has been heavily soiled or affected by stains and dirt. We use state-of-the-art cleaning equipment to leave leather looking good as new once we've finished. If you think this is what your leather requires, don't attempt to clean it yourself and get in touch with us today.