Guildford carpet, curtain
& upholstery cleaning services
Apple Clean are the Guildford carpet, curtain and upholstery cleaning
experts. For over 25 years, we have been providing high-quality domestic
and commercial carpet, curtain and upholstery cleaning in Guildford.
If you need professional stain removal and carpet, upholstery and in-situ
curtain cleaning in Guildford for your home or business, contact the
company committed to a personal, first-rate service: Apple Clean.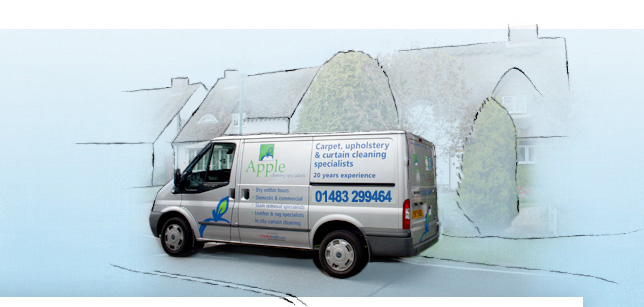 Give Jonathan a call

Hi, I'm Jonathan and for over 25 years I've been supplying carpet, curtain and many other cleaning services to homes and businesses in and around Guildford. My beliefs have always been that the best way to success with a local business is to offer an exceptional service which is both professional and personal, giving great customer service and achieving excellent results. Give me a call today and I'll explain what we can do for you and I'll give you honest and realistic advice. At the same time you can get an instant no-obligation quote.
What our customers are saying…
Carpet and furniture cleaning – Combined Score: 10 out of 10


"Helpful, polite and efficient."
Customer in Guildford

Carpet cleaning lounge hall stairs and landing – Combined Score: 10 out of 10


"A very thorough job, carpets cleaned to a high standard. I would recommend this company."
Customer in Guildford

Carpets cleaned – Combined Score: 10 out of 10


"Excellent, faultless service. Friendly staff at office and on site."
Repeat customer in Guildford
Why Choose Apple Clean?
Safe, Gentle & Environmentally Friendly Products
Chemspec Approved Stain Removal Specialists
Furniture is Protected & Moved with Care
Carpet, Curtain, Leather & Upholstery Cleaning
Get a FREE quote today!
Request a no-obligation free quotation from Jonathan
Call us on 01483 299 464 or complete the form below: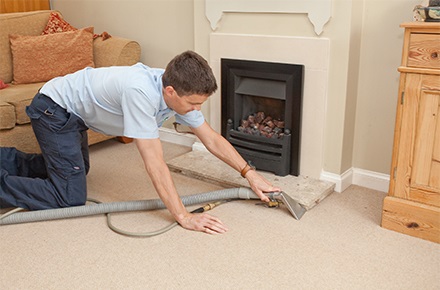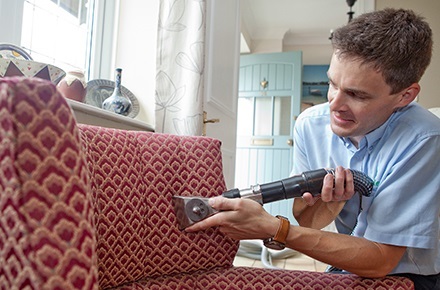 We trade on our reputation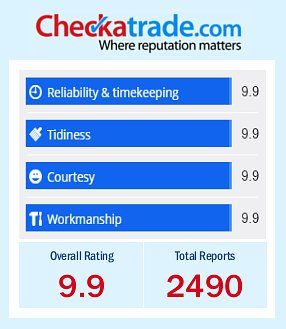 We are very proud members of the Check-a-trade scheme as it enables you to see certified and genuine reviews from past customers in and around Guildford.
You can also use it to provide your feedback. We have over 2400 reviews and an average score of 9.9 out of 10!
Find out more about Checkatrade >>
Give us a call us now on 01483 299 464 to find out more about the cleaning services we provide to homes across Guildford and how we can help you.
My promise to you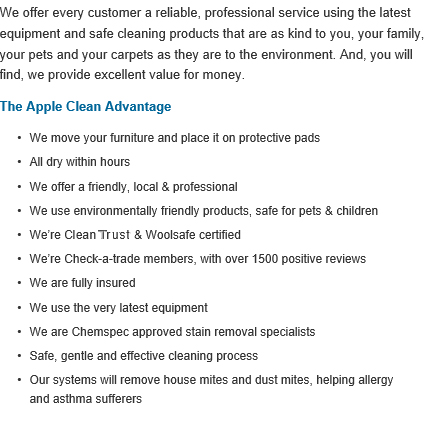 Cleaning services in Guildford
Apple Clean provide expert carpet, upholstery and curtain cleaning services in Guildford and its surrounding areas. We boast 25 years of experience working professionally in the Guildford and Surrey areas and have provided expert fabric cleaning advice and treatment for our clients on a regular basis. We follow the notion that no job is too big or too small and take pride in our history working with homeowners and businesses local to the Guildford area. We encourage our clients to get in touch as soon as possible if they require specialist fabric cleaning treatment, as we are fully capable of completing a high quality job to a professional standard.
Homeowners and businesses are likely to come across a difficult stain, a build up of dust or dirt marks on their fabrics at some stage and many of our potential clients will try and remove these troublesome stains themselves. Using the wrong cleaning fluids or the wrong cleaning method entirely can cause further damage to fabrics instead of resolving the issue. We recommend our clients take full advantage of Apple Cleans specialist cleaning methods. Our highly trained operatives are capable of delivering exceptional results when cleaning fabrics, with carpet cleaning a particular speciality. The use of our latest high-tech industrial equipment is guaranteed to provide terrific results. We also provide highly effective services in stain removal, specialist fabric cleaning and in-situ curtain cleaning.
Other Local towns we cover
Opening Hours:
Apple Cleaning Specialists, Suite 131, 14 London Road, Guildford, Surrey, GU1 2AG
Monday: 8:00 a.m. – 8:00 p.m.
Tuesday: 8:00 a.m. – 8:00 p.m.
Wednesday: 8:00 a.m. – 8:00 p.m.
Thursday: 8:00 a.m. – 8:00 p.m.
Friday: 8:00 a.m. – 8:00 p.m.
Saturday: 8:00 a.m. – 8:00 p.m.
Sunday: 8:00 a.m. – 8:00 p.m.