Give Jonathan a call
Hi! I'm Jonathan and I've run Apple Carpet Cleaning for over 30 years, and I still answer every new enquiry personally. I believe the best way to succeed as a local business owner is to provide a service that's both professional and personal, giving you great customer service and excellent results. So give me a call today and see how I can help. I'll be able to give you honest advice and offer an instant, no-obligation quote.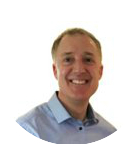 Why Choose Apple Clean?
Safe, Gentle & Environmentally Friendly Products
Chemspec Approved Stain Treatments & Stain Guard Specialists
Furniture is Protected & Moved with Care
Carpet, Curtain, Leather & Upholstery Cleaning
Dry Within Hours

9.96/10 from 2,806 reviewers
My promise to you
We offer every customer a reliable, professional service using the latest equipment and safe cleaning products that are as kind to you, your family, your pets and your carpets as they are to the environment. And, you will find, we provide excellent value for money.
The Apple Clean Advantage
We have 30 years of experience
We move your furniture and place it on protective pads
We use environmentally friendly products, safe for pets & children
We're Clean Trust & Woolsafe certified
We're Check-a-trade members, with over 2600 positive reviews
We are fully insured
We use the very latest equipment
Our systems will remove house mites and dust mites, helping allergy and asthma sufferers
Get a FREE quote today!
Request a no-obligation free quotation from Jonathan
Call us on 0800 587 4571 or complete the form below:
Recent Cleans
Cleaning services in Ringwood
A locally based, independent and friendly company with a 30 year track record, Apple Clean provides a wide range of quality, reliable cleaning services to homes and workplaces in Ringwood and further afield.
Our expert team of cleaners have extensive experience in handling a wide range of different materials and finishes, including carpets, rugs, upholstery fabrics, curtain fabrics and even leather. We also offer specialist solutions for dealing with stubborn stains, mould and flame proofing. In a DIY situation, you may not have the relevant specialist knowledge required to properly treat a particular material or stain, which can easily lead to unforeseen complications or damage to fabrics. Why not let the professionals at Apple Clean deal with it instead, and be secure in the knowledge that you will get great results every time?
Read More
We understand completely how important sofas, suites, curtains and carpets are to the overall look and feel of your home or office – after all, you've made a significant investment into your interiors. Our expert team will carry out any cleaning job with the utmost diligence and precision, and not rush at it. This allows us to do full justice to your furnishings and fabrics and even extend their lifespan. Trust Apple Clean to provide reliable and speedy assistance that will leave your home and office fresh and clean throughout.
What may appear to be harmless stains such as water spills or dust can build over time and may even turn into a potential health hazard, especially if you suffer from asthma or a dust allergy. We use modern cleaning equipment to swiftly and expertly deal with any dark or permanent looking stains to give you full peace of mind that your home or work environment are hygienically clean.
Apple Clean is the company to call, whether you need a specific stain removal service for a favourite rug or upholstered sofa, an end-of-tenancy deep clean for a rental property, or you're simply looking for a routine clean in Ringwood. As members of Checkatrade, we take every job seriously to provide a professional service at a competitive rate.
From residential properties through to offices and commercial premises, we are proud to be providing expert cleaning services every time, no matter how small or large the job. Complete customer satisfaction is our goal, which is why we take great care to really listen to our customers' needs, from the initial phone call to the moment we arrive on the doorstep. We're delighted to see that we've had many positive Checkatrade reviews that seem to suggest that we're doing it right!
For more information about all our cleaning services for homes and businesses in Ringwood and the South of England, please feel free to contact Apple Clean today. For initial advice and an instant, no obligations quote, give Jonathan a call on 0800 587 4571. Alternatively, fill in the form on the right hand side and we will respond to your enquiry as soon as we can. We look forward to hearing from you.

9.96/10 from 2,806 reviewers

3 piece suite and bathroom and hall carpets cleaned.
"He has worked very thoroughly to an extremely high standard and we are very pleased with the result."

All carpets in flat cleaned.
"The carpets were very well cleaned. The arrival time was prompt, the engineer was polite and unobtrusive and patient to explain any questions!"

Carpets cleaned, lounge hall and 2 bedroom tracks.
"The carpets are wonderfully clean – all stains removed. A marvellous job – thank you."

Carpets cleaned.
"Great work again by Gary (last time it was our curtains steam cleaned. Removed all stains from our light coloured carpets and brought them up as new! We wouldn't go anywhere else."