Commercial In-situ curtain cleaning
Safe environmental in-situ curtain cleaning
With over 25 years of experience, we can help you to maintain the life, hygiene and safety of your curtains with regular cleaning and flame retarding. Our unique cleaning system enables us to clean curtains and blinds of any size, in-situ, safely and effectively.
Our commercial curtain cleaners use high end cleaning equipment to deep clean curtains and blinds but ensure delicate care and attention leaving your commercial curtains free from damage, dust and dirt.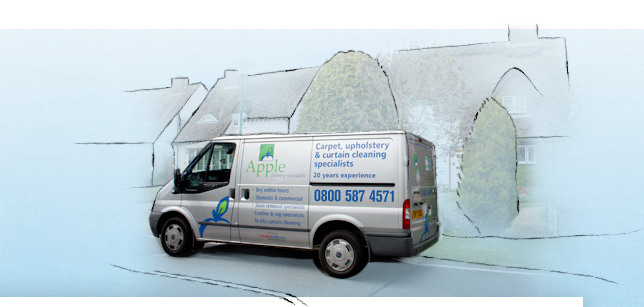 Commercial curtain cleaning
We always try to use cleaning agents that are 100% natural, safe and environmentally friendly. Our cleaning agents leave your curtains or drapery hygienically clean and smelling lovely and fresh, they also help to remove dust mites and reduce allergies.
We are Check-a-trade members with nearly 2000 positive reviews from satisfied customers, with an average score of 9.9 out of 10 and we are Clean Trust and NCCA certified.
Our prices are very competitive and we can offer you maintenance agreements and discounted rates.
We can clean and fire retard all types of commercial curtains including stage curtains, large theatrical curtains, curtains in schools, nursing homes and community centres.
Our commercial curtain cleaning service will keep your hygiene standards high, whilst saving you time and money. All areas can be used immediately after cleaning, which will prevent any loss in your revenue.
We have established cleaning contracts and maintenance contracts with many hotels, schools, restaurants, pubs and other businesses across West Sussex, East Sussex, Hampshire and Surrey, who have all been delighted with our services.
Get a FREE quote today!
Request a no-obligation free quotation from Jonathan:
How do we clean your curtains?
We pre-test your fabrics to determine the safest and most effective cleaning products for your curtains and then thoroughly clean both the front and linings of your curtains including pelmets, swags and tails.
We're able to clean curtains without taking them down
We use 100% natural, safe and environmentally friendly products
We can clean curtains and drapery of practically any size, including commercial curtain cleaning in offices, hotels, theatres and all other commercial premises
We can clean thermally lined curtains
We're even able to flame-proof your curtains to local authority standards, just in case!
Whether you're in East Sussex, West Sussex, Hampshire or Surrey, if you're looking to get all your curtains, drapery or blinds professionally cleaned or it's just one set that needs attention, we will be pleased to take care of it for you.
We use the purest, greenest, certified cleaning products available. A unique combination of safe ingredients but with a high performance
We always try to use products which contain 100% natural ingredients classified by the food and drinks agency as safe for consumption.
Safe around vulnerable people such as the sick, allergic, elderly, pregnant or very young individuals, especially those who are chemically sensitive. They do not contain any petrochemical ingredients or perfume but they are extremely effective.
Certified By

Our products are safe on all types of fibres and are validated to fully back up all environmental and health claims. Independent validations bodies include Envirodesic, Canada Environmental Choice, Green Seal Certified, Ecoflower and the green Woolsafe standard.
Flame Retardant
We highly recommend flame retarding your curtains after they have been professionally cleaned.
We can flame retard your curtains and provide you with a certification stating that they have been flame retarded to British Standards.
Flame retardants are a key component in reducing the devastating impact of fires on people, property and the environment.
This is especially important in public spaces and it is essential if you want to adhere to health and safety guidelines or government standards.
Fire retarding you curtains can provide valuable exit time from any space by delaying the time between "small fire" and "flashover". Flashover is the incredibly frightening and dangerous point at which everything in a room, including the smoke itself, ignites.
We use a specially formulated flame retardant solution suitable for use on fibres to prevent the spread of fire and afterglow on fabrics which complies with all regulatory standards.
The formulation has been approved to pass the following British Standards:
BS 7177 1996, BS 5867, BS 5867 Part 2 1980 (1993), BS 5852 1990, BS 5438 1976 (1989), BSEN ISO 6940/6941/532 1995 AND BS 476. Part 7 1997
Call the professionals!
Give us a call to find out how we can help you with your commercial curtain cleaning requirements.
Freephone 0800 587 4571
We trade on our reputation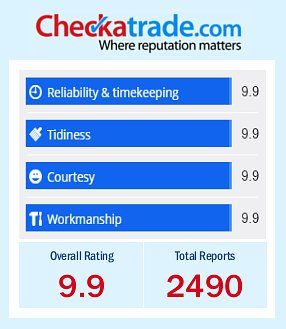 We are very proud members of the Check-a-trade scheme as it enables you to see certified and genuine reviews from past customers in and around Brighton.
You can also use it to provide your feedback. We have over 2400 reviews and an average score of 9.9 out of 10!